HillsMat Series
Beautify your mood with Hills Mat!
Artificial Turf for Skiing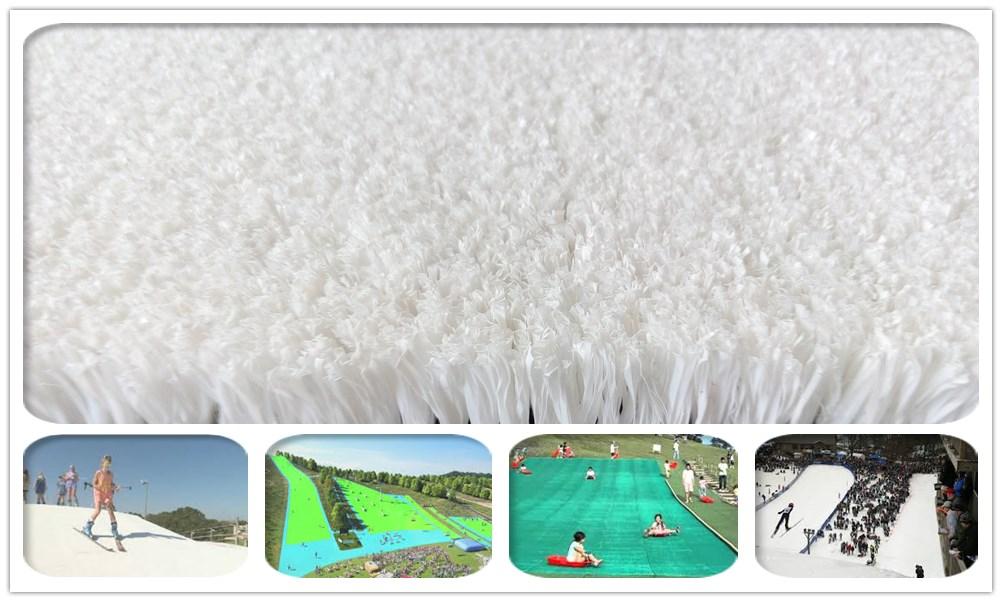 The artificial ski field can be installed with Hills Turf artificial grass. It is mainly used in parks or ski clubs. It remains the same all year round. The color of the lawn can be customized: white, green, blue, yellow  etc.
The artificial ski field allows people to enjoy skiing throughout the year, free from weather and environmental influences. Anytime and anywhere. Qingdao HillsTurf has the  professional design and production team for skiing slope, welcome to consult.
Skiing grass feature:
Why more and more people use grass skiing?
First, break the business model ski market. The use of the skiing grass can break skiing only in cold areas.
Skiing grass development mainly according to the artificial turf production principle, applicable to all the year round; And is applicable to any climate. In addition, grass skiing for use is different from other products, thus the manufacturing production recipe is different from the artificial turf production formula.
Second, skiing grass will gradually replace the artificial snow field. Use cost is lower than the cost of artificial snow skiing grass, artificial snow to timely grasp the ski resorts of the physical conditions such as temperature, pressure, and need to purchase reserves a large number of snow, snow ski resort capital cost is much higher than skiing grass. In addition, artificial ski resorts bring excessive use of water, a large number of soil and water loss, causing damage to the ecological environment.
Three, skiing entertainment venues. Use will be increased for the construction of the ski field grass skiing, skiing grass play project, not only use in ski resorts, can also be used in the amusement park site; Skiing grass used for expanding the scope of the use.
Benefits:
No weather-limits
Less maintenance cost
Easy to clean up
Healthy lush appearance turf all year round
Applications:
Skiing courts/clubs