HillsMat Series
Beautify your mood with Hills Mat!
Kindergarten Artificial Turf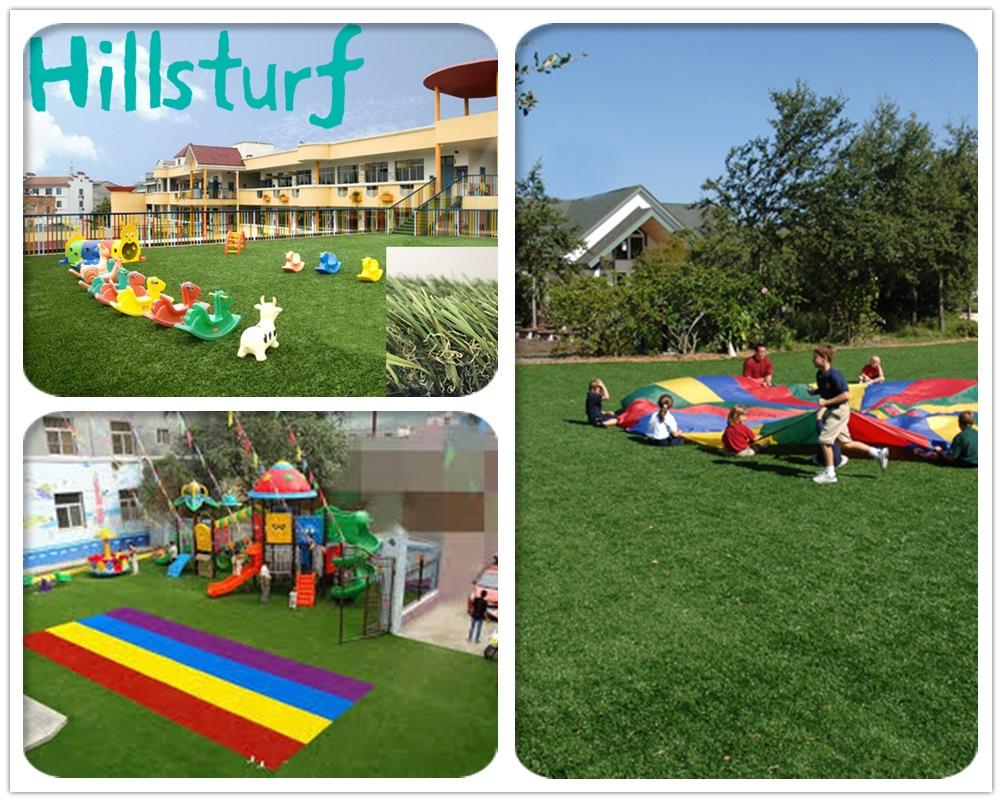 Children are the hope of future for both the family and the country, school and especially mothers always keeps an eye on children safety. Hillsturf is one kind of environmental and kid-safety products for school and kindergarten to be installed. Children pay more attention to play instead of worrying about their safety. Softness and comfort are the feeling features of it. They can protect the kids far from hurt and without any scruples of playing. And its environmental-friendly feature offer a good and safe condition to grow up healthily. Besides, Hillsturf has little needs. It needs no mow, water and fertilizing. Besides, it is easy to clean up. Warranty of Hillsturf is 8-10 years. Therefore, it saves cost no matter for school or kindergarten.
Benefits:
Safety and comfort
Less maintenance cost
Durability
Green lush appearance year round
A good place to play and rest
Easy to clean up
Applications:
School playground
Kindergarten
Indoor and home